– visit to history –
Day 1st
Your arrival to the Berlin airport (possible after your tour in Poland). Transfer by English speaking driver to centrally located hotel in Berlin. Time to relax after your overnight flight.
Day 2nd
Breakfast at your hotel and next your first tour with local guide. During that tour you will see the most important places connected with the Third Reich history in Berlin like: SS & Gestapo Headquarters  The site of Hitler's Chancellery &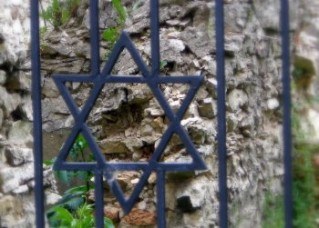 bunkers, the  Memorial to the murdered Jews of Europe, Goebbels' Propaganda Ministry Holocaust Memorial, Reichstag, ruins of the Memorial Church, the New Synagogue. Moreover you will visit places connected with the new history (after 1945), but strongly connected with the World War II in Germany like the Berlin Wall, Branderburger Gate. Afternoon time for private walks or visit to the Museums at the Museum Island in Berlin centre. Overnight stay at hotel in Berlin.
Day 3rd
Breakfast and your whole day tour to Potsdam to visit the famous Sanssouci palace and park, listed at the UNESCO World Heritage list. You will visit the palace –  Residence of Germany's last Kaiser, Wilhelm II, what was used by Churchill (to be replaced by Atlee), Truman and Stalin through the Potsdam Conference. Afternoon return ride to Berlin. Time to relax and an overnight stay at hotel.
Day 4th
Breakfast and your half-day tour to Sachsenhausen Concentration Camp located close to Berlin. In that Camp more than 200,000 were imprisoned here by the Nazis of which some 50,000 were brutally murdered. The  Sachsenhausen camp terrible history was continued after 1945, as the Soviet occupiers took it over for a further 5 years to house their political enemies. Afternoon time to private walks, visit to Museums or (suggested) ride up to the famous TV Tower to see Berlin's panorama.
Day 5th
Breakfast and half-day tour of themed "Cold War in Berlin". This specially dedicated tour includes places like Checkpoint Charlie, where the Cold War powers formerly faced off just yards apart, the monumental Soviet Embassy, "Ghost Stations"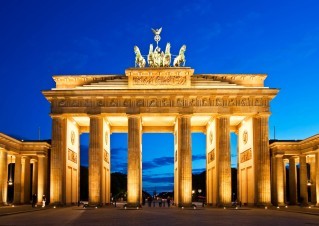 and the former Guard Towers. Our guide will let you know also how people lived in Berlin between end of WWII and 1993, when the Berlin Wall has been destroyed. Afternoon time for farewell walks, shopping. Overnight stat at hotel.
Day 6th
Breakfast and transfer to the Berlin airport (or to a train station for departure by express train to Warsaw, Poland to take a 2nd tour part).

Tour date: any date –  on your private request.

Tour price:
PLN 2970 per person  = USD 990 per person (2 person group tour)
larger's group price on request.
Our price includes:
– all transfers with English speaking driver upon your arrival and departures in Berlin,
– accommodation at three bedded room, at centrally located hotel,  like Ibis hotel***,
– everyday breakfasts at the hotel,
– all tours, as in the tour program, with private English speaking local guides, transfers and entry tickets,
– VAT tax and local taxes.
Available with extra charge:
– train ticket for your ride to Poland.

Interested in more tours ? Look at:
World War II history tour in Poland
All about Holocaust