If your nearest travel plans take into consideration Eastern Europe tours, make sure you take a closer look at our offer. GFT Travel offers Eastern Europe tours
dedicated both to individuals as well as organized groups.
Would you like to see for yourself how many interesting and attractive places there are in Poland and, at the same time, experience an unusual adventure? Don't hesitate too long—visit our website in search of the b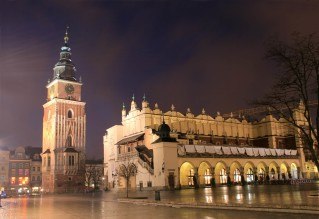 est offers for Eastern Europe tours.
We are a licensed Polish tour operator conducting business activity for a number of years now. From the very beginning, we have focused on the provision of services based on the highest quality, which has been repeatedly appreciated by our satisfied customers choosing Eastern Europe tours organized by us. We take the utmost care of each element of your tour, engaging in cooperation with reliable and proven guides, carriers, hotels, and restaurants. Our main focus is on organizing your stay so that it provides as many positive experiences and nice memories as possible.
We recommend Eastern Europe tours at very competitive prices—hopefully, it will be yet another effective argument in favor of choosing GFT Travel. In order to provide comprehensive services to our customers, we remain at your disposal for additional questions. You are encouraged to contact us in any form that is convenient to you: via telephone or e-mail.
We form a team of passionate people open to new challenges. Our company provides an extremely simple way of booking—visit our website for more details. You don't have to worry about any other matters related to Eastern Europe tours, because we undertake to comprehensively organize your trip, so that once you have arrived at your destination, you can spend time actively and according to your previous requirements. We fulfill our promises.
Choose Eastern Europe tours with GFT Travel. We look forward to doing business with you!
Read more: vacations to Poland