Jewish Warsaw tour program:
The Monument to Warsaw Ghetto Heroes: Zamenhofa Street (the Jewish martyrdom route): Mila Street (including a bunker where commander of the Jewish Uprising, Mordechai Anielewicz, commited suicide);
The Umschlag Platz Wall (a memorial wall with typical Jewish names engraved on it – to symbolize the former Ghetto walls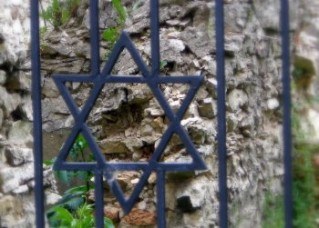 and commemorate the Nazi victims); The Jewish Cemetery; the Old Synagogue; the Jewish Theatre.
Price for a  private tour on request: 
135 USD / group  (1-2 persons)
180 USD / group (3-7 persons)
295 USD / group (8 or more persons)
The price includes: guide service (3 hour tour), transfer by car, van or bus, entrance fees.
Departure time and place: any hotel in Warsaw, departure time – in the morning and an afternoon time on request.