– Poland tours 2020- 
Day 1st 
Your arrival in Warsaw airport or train station, where you are welcomed by our driver, and you start your tour across Poland tour. Transfer to a centrally located hotel. Time to relax. An overnight stay at your hotel.
Day 2nd 
Breakfast. Next, half-day guided tour of Warsaw including all of the most important places in the  capital of Poland: the Old Town with the Royal Castle, The Royal Route and "Łazienki" – the Royal Park. You will see also places like the former Jewish ghetto, the Monument to the Warsaw Uprising of 1944. Later that afternoon time to relax, private walks or gift shopping. An overnight stay at a hotel.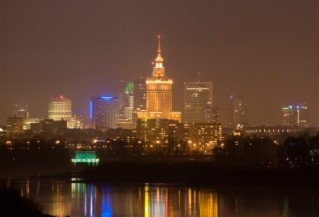 Day 3rd 
Departure from Warsaw, by a morning, express train to Gdansk, where you come at early afternoon time. Our guide pick – you up at the train station. Transfer to a hotel to check-in. Next, a half-day tour of Gdansk Old Town. Free evening for you or an optional dinner at a "Fisherman's type" restaurant with local menu. An overnight stay at a hotel.
Day 4th
Breakfast at the hotel. Departure with our guide to Malbork to visit the Malbork castle former residence of the Grand Master of Teutonic Knights – it also contains the Poland's largest collection of amber. Your castle tour with a local guide. Next, a transfer to the Malbork station, and departure by an express train to Krakow, where you come at an evening. Our driver will transfer you to a hotel.
Day 5th 
Breakfast, guided tour of Krakow: the Main Market Square with famous St. Mary's Basilica and historical trade pavilions of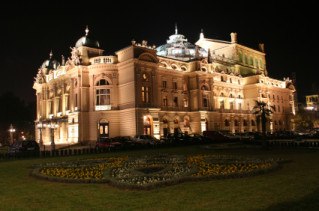 the Cloth Hall, the Royal Route, Wawel Hill with its impressive, renaissance Royal Castle and Cathedral. You will visit also the Old Jewish Quarter – Kazimierz, where Steven Spilberg came to shoot "Schindler's List". Afternoon time for a gift shopping and private walks. Optional dinner with live music at a regional restaurant in centre of Krakow. Next, an overnight stay at a hotel.
Day 6th 
Breakfast and one of the half-day tours, according to your choice:
– Wieliczka Royal Salt Mine – a visit to the famous salt mine, with a numerous underground chambers, chapels and salt sculptures. That place is inscribed in UNESCO World Heritage List, as well as Auschwitz – Birkenau Museum,
or
– Auschwitz – Birkenau State Museum in Oświęcim – the biggest German Nazi concentration camp from the II World War. Next, return drive to Krakow and an overnight stay at a hotel.
Day 7th 
Breakfast, and one of the whole day tours according to your choice:
– Częstochowa – the Black Madonna monastery – Poland's spiritual heart and one of the most important pilgrimage centre in Europe, famous for the Black Madonna Icon,
or
– Zakopane – "the winter capital of Poland" and the Tatra mountains with breathtaking views, unique folk culture and dishes. You will visit also a local trade market, famous for natural andhand-made products. 
or
– Raft trip on Dunajec river – a unique experience in Europe: a safe rafting trip down on the wooden raft, through the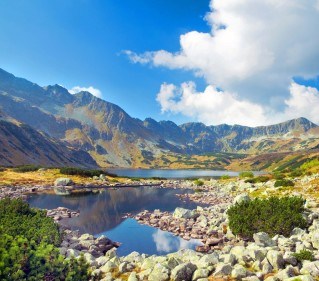 breathtaking Dunajec River Gorge in the Pieniny Mountains. Moreover visit to castle ruins at Niedzica, with beautiful landscapes around. On your way a short stop to visit the wooden church in Dębno (dated 15th c.) on UNESCO heritage list. Return drive to Krakow at evening time for an overnight stay at hotel.

Day 8th
Breakfast at the hotel and transfer to the airport in Krakow for your return flight or ride by express train to Warsaw. The North – South Poland tour ends.

TOUR DATES: tour stars on every Saturday between March and October 2020.
Book by e-mail  or fill in the form below. 

TOUR PRICE:  USD 1490 / person – NOW ONLY USD 1390 / PERSON !
Price includes:
– all transfers upon arrival and departure in each city,
– accommodation at first class centraly located hotels:
   Warsaw – Polonia Palace****, Gdansk – Bonum***+, Krakow – Mikolaj hotel***,
– buffet breakfasts (7) at the hotels,
– all, guided in English tours, with transfers and entry tickets,
– all train tickets for Warsaw – Gdansk – Krakow – Warsaw rides, at 1st class train car,
– VAT (tax) and local taxes.
Services, available with extra fee:
– single room fee on request,
– dinner in a "fisherman's restaurant" in Gdansk – USD 30 / person
– dinner with music in Krakow – USD 48  / person,
– option of Wieliczka Royal Salt Mine and Auschwitz – Birkenau tours, at the same day, with USD 70 / person extra fee.

Similar tour:
From the Tatra Mountains to the Baltic Sea