– Central and Northern Poland culinary tour –
Day 1st
Your group arrives at Warsaw, where you will be welcomed by our tour guide. Later on you will be transferred with a luxurious coach to your hotel-palace near Warsaw, where you will be accommodated and will have some time to relax. A welcome dinner in the old Polish style at the palace restaurant. Next, a first overnight stay at a hotel during your Poland tour.
Day 2nd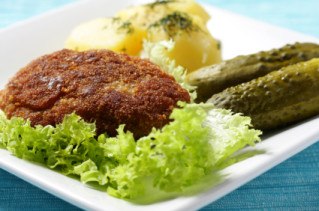 Breakfast followed by a guided tour of Warsaw including the Lazienki Garden with the Chopin monument, Wilanów – the Summer residence of king Jan III Sobieski and the Old town with its castle and the Old town Market Square. Lunch in a traditional restaurant. Free time at the Old town, next return to the hotel for a dinner with a lecture* about Polish food tradition and an overnight stay at the hotel.
Day 3rd
Breakfast and departure to the northern parts of Poland. Stop for a lunch in the Pojezierze region ("Lakes and castles region"). In the afternoon you will begin your guided tour of Gdansk – visit to the Old town, with its famous Neptune statue, St. Mary basilica and the wooden crane. Afterwards you will be transferred to the hotel-palace situated at the seaside, near Gdansk. Accommodation and a dinner in a fisherman style at the palace-hotel restaurant. An overnight stay.
Day 4th
Breakfast and hole day tour of Kaszuby region. The tour includes visit at Museum-Kashubian Etnographic Park in Wdzydze Kiszewskie, Wiezyca hill – the highest located point in Kaszuby region and traditional lunch at Cultural Center in Szymbark, where you will see also the longest board in the world. Dinner with a music show and local Kashubian dishes*. An overnight stay at the hotel.
Day 5th
Breakfast followed by a trip to Malbork to visit the Poland's largest brick castle. Lunch will take a place in a restaurant located in the medieval interiors
of the castle. Later on departure to Torun – the hometown of Nicolaus Copernicus. A short, guided tour through the Old town, visit to the Copernicus's house and its statue. Afterwards you will be taken to Ciechocinek – famous Polish SPA, located near Vistula river bank. Dinner and an overnight stay at a hotel.
Day 6th
Breakfast, next departure to Warsaw for your return flight or next part of your Poland travel. Your Poland culinary tour ends.

Tour date: any date – on your group request
Tour price:
1180 USD / person (sample 10 person group price)
if you have smaller or larger group send an extra request to get best price for you !
Price includes:
– accommodation at good, selected 3* and 4* hotels,
– transport by a private car / van or bus (depends on your group size),
– breakfasts and dinners as in the program,
– service of our tour leader, local guide services,
– all entries according to the tour program,
– local tax and VAT.