Special offer for all our clients !!!
Win free of charge place on a tour  !!!
Look  at our new competition rules below:
1. Book any of our tours listed at "2014 season Tours to Poland" section, for you and your travel companion (min 2 persons travelling together required). One person may apply only once for the free of charge place, during our competition time.
2. Select one tour, and one tour date for you. Then let us know your decision, with your names, tour name, and selected date.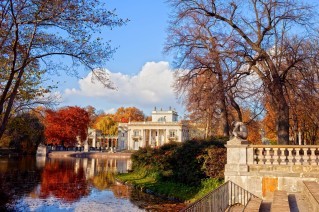 3. Send us all information, by e-mail to office@greetingsfrompoland.com, between 10th February and 10th March 2014.
4. Wait then for our reconfirmation by e-mail, with your private code. Then pay a 15 % deposit for your tour, by credit card or wire transfer, according to our directions, sent by e-mail.
5. We will inform, by e-mail, all our competition participants on March 11th 2014, who has win his/her free of charge tour with us in 2014. Then, a tour deposit will be refunded to a winner within 3 days. All other your tour participants will have to pay their remaining part, according to the regular booking conditions.
6. GFP Travel requires minimum 5 persons taking a part in our competition. Each person, in any group of persons travelling together, may to apply separately.
All extra questions send to: office@greetingsfrompoland.com
Good luck !!!
GFP Travel Team