Our Dear Tourists,
we would like to inform you that our travel agency is working without interruption and is available for you for 7 days a week. Some of our clients who planned to arrive in Spring and early Summer decided to move their trips to Autumn 2020 or for 2021.
We look forward to the decision of our other customers planning to arrive this Fall. If traveling is not possible, we offer, like to all our customers, a free change of the trip date to 2021. We have set a special 5-point protocol for all private and small group tours to make your trip with us safe – see more here.
You may also check an actual recommendation and every week updated information given by US Embassy in Poland at their website

Greetings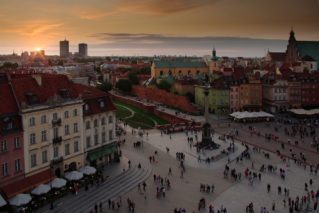 from Poland!