Visit to Poland can be an amazing and full of attractions experience which will make your stay in our country memorable. It does not matter if you look for a special offer for you, your customers, family or friends, you can be sure you are in the right place.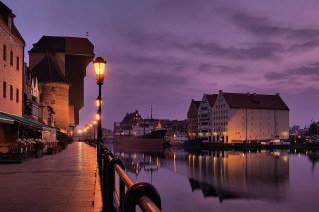 We have been specializing in Poland's inbound tourism for many years. We have focused on rendering our services in accordance with the highest standards. We have established cooperation ony with the experienced, recommended and trusted tour guides, carriers, restaurants and hotels.
If you decide on visit to Poland with us, you can be sure, your stay in this country will be organized perfectly. We are a group of energetic and passionate people. You will get this feeling as soon as you meet us. We have taken care of our offer presented on the Internet website. We intended to make it arouse an interest that will enable you to choose the perfect destination. Our country amazes a lot of tourists. We hope you will be impressed as well and Poland will be the subject of numerous discussions.
We offer a wide selection of attractive trips for anyone who is considering visit to Poland. We will successfully help you find the best and the cheapest way for visit to Poland during which you will have an opportunity to see amazing places. We will prepare the itinerary responsibly to provide you with the best experiences. Moreover, the competitive prices are the next argument for the use of GFT Travel offer. We recommend and encourage you to book the most convenient date of visit to Poland. If you have any further questions, please do not hesitate contact our GFT Travel team.
Read more: Eastern Europe tours